A beautiful image taken by a pinhole camera, showing the Sun's path over six months: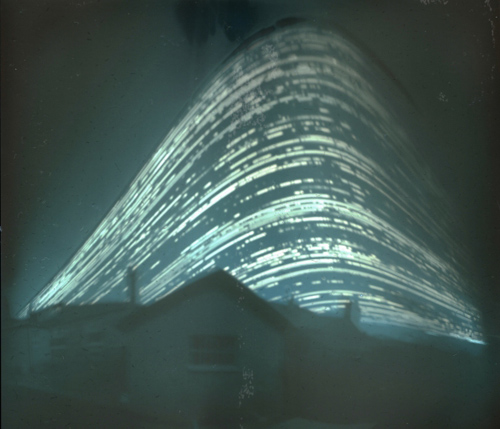 From the explanation:
The picture clearly shows the path of the sun through the sky over the last six months. I believe you can see we didn't have a great summer by the broken lines at the top. More sun shone in the month of October.
The post also links to a description of how to make your own.