I might go see the remake of The Taking of Pelham One Two Three just to get a better look at this MTA command center: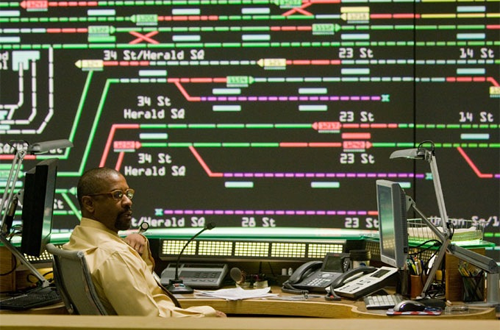 Is this a real place? Buried within the bowels of New York City? And Mr. Washington, how about using one of your two telephones to order a new typeface for that wall? Looks like a hundred thousand dollars of display technology being used for ASCII line art.
Maybe I'll see the original instead.