That's right, I'm trying to ruin your Friday by planting Eddy Grant in your head.
A very nicely done visualization from NPR of the U.S. Electrical Grid: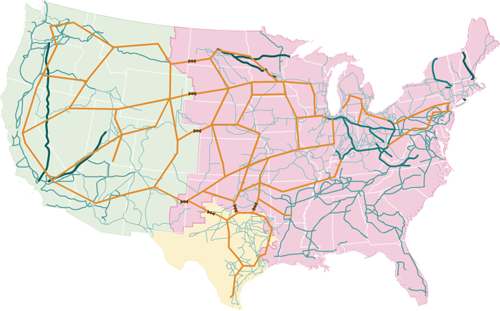 I mostly find this fascinating having not seen it properly depicted, but the interactive version shows more about locations of power plants, plus maps of solar and wind power along with their relative capacities.
I love the craggy beauty of the layered lines, and appreciate the restraint of the map's creators to simply show us this amazing data set.
And if you find yourself toe tapping and humming "we gonna rock down to…" later this afternoon, then I'm really sorry. I'm already beginning to regret it.
(Thanks, Eugene)